In a recent case, St. John v. Hearne, a Texas probate court granted a bill of review but did not dispose of contested issues. The Court of Appeals noted that granting a bill of review does not terminate the proceedings and is not equivalent to final judgment for purposes of appeal.
Legal Terminology
Interlocutory Appeal
An unfinalized judgment in a case.
Probate Case
St. John v. Hearne, (Tex. App.—Houston [14th Dist.] Aug. 23, 2022, no pet. h.)
Facts & Procedural History, appeal
Martin Edward Baker (Decedent) had two marriages, the first of which was to Kim. Decedent and Kim had four children together, including Sandra St. John (Appellant). After getting divorced, Decedent married Michele, and they allegedly adopted two children whose biological father was Raymond Craig Hearne, Jr. (Appellee). Michele passed away prior to Decedent's death in 2019. Appellant filed an application for a determination of heirship, alleging that Baker's four biological children were his lawful heirs and that each was entitled to a one-fourth interest in Baker's estate. The probate court appointed attorney ad litem to defend the interest of any undetermined heirs, and/or those suffering from legal disability. The county clerk served the unknown heirs by publication of citation. On August 19, 2020, the probate court signed a judgment declaring heirship. The court found that Baker's four biological children were his heirs and therefore entitled to a one-fourth interest in Baker's personal and real property.
Appellant also informed the court that Decedent had died intestate and requested letters of administration. In August of 2020, the probate court appointed Appellant as independent administratrix and issued letters of independent administration. In November of 2020, Appellee filed an application to probate another supposed will of Decedent. This will listed Michele as the sole heir, and instructed that, upon her passing (if prior to Decedent's passing) the estate would go to Appellee. The probate court did not act on Hearne's application. In April of 2021, Appellee filed a petition for a bill of review. Appellee argued he had not been given notice as an heir of Michele, which made him unable to apply for his will to probate prior to Appellant's appointment as independent administratrix. Appellee asked the court to: (1) vacate its judgments appointing Appellant and determining heirship; (2) to grant a new trial; and (3) to render a judgment in his favor and gave Appellant nothing. The probate court signed three orders: (1) granting the bill of review, (2) vacating the August of 2020 order appointing St. John administratrix, and (3) vacating the August of 2020 judgment declaring heirship. However, these actions did not take further action, nor did they suggest the court desired to render a final judgment, which made the case interlocutory.
Appellee filed a notice of appeal, and in April of 2022, the Court of Appeals requested that the parties prove why the Court had the proper jurisdiction to hear the case. Both Appellant and Appellee responded to the Court, stating that the Court had jurisdiction. The Court of Appeals held that the case was dismissed for a lack of jurisdiction. It determined that the bill of review was interlocutory because it set aside a prior judgment but failed to address other concerns of the case (whether Appellee's application for probate was accepted or rejected, no final determination of heirship, and no determination regarding the original will's validity).
Main Considerations
Does a court's order have to be final to be appealable?
Yes, usually a court's order must be a final judgment to be appealed. In Texas, an order that grants a bill of review and voids a judgment in an underlying lawsuit, but that does not dispose of the underlying lawsuit, is not a final, appealable order.
In this case, the probate court voided its judgments regarding Appellant's appointment as independent administratrix and heirship but failed to dispose of Appellee's contested issue (the will he offered). Therefore, the probate court's bill of review was not final and appealable.
The Takeaway
St. John v. Hearne shows that, when a probate court grants a bill of review but does not dispose of contested issues, the probate's order granting of a bill of review is not a final order that may be appealed.
Do you need to hire an Experienced Probate Attorney for a Probate Litigation Matter?
If you are planning to appeal a court's order, it is important to hire an experienced probate attorney to help you navigate the process. Probate litigation can be complex, and an experienced attorney will know how to best present your case and argue for your rights. Call us today for a FREE attorney consultation so we can discuss your options. (469) 895-4333.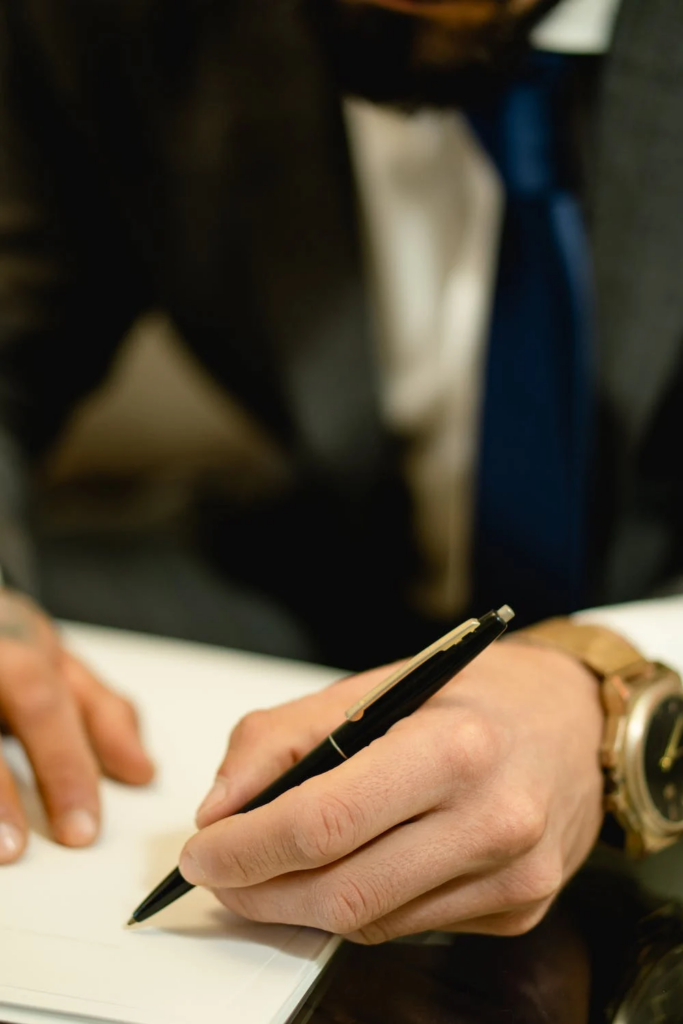 Related questions on appeal justice
How do I appeal a court decision in Texas?
If you're not happy with a court decision made in Texas, you may be able to file an appeal. But, it's important to note that not all court orders are appealable. In order for an order to be appealed, it must be final. This means that the case can't still be active and that all issues have been resolved. If you're unsure whether or not your case meets these requirements, it's best to speak with an attorney.
Once you've determined that you have a final order that you'd like to appeal, the next step is to file a notice of appeal. This document tells the court that you plan to challenge their decision. You'll need to file this notice within 30 days of the original ruling. After filing the notice, you'll need to submit a brief, which is a written argument outlining why you believe the court made the wrong decision. Once your brief has been filed, the other party will have a chance to respond.
After both sides have had a chance to present their arguments, the appellate court will make a decision. This decision will either affirm the original ruling, reverse it, or remand it back to the lower court for further proceedings.
How long do you have to appeal a judgment in Texas? (Notice of Appeals/Motion for New Trial)
In Texas, you have 30 days from the date of the final judgment to file an appeal. However, if you can show that you didn't receive proper notice of the lawsuit or that you have other extenuating circumstances, you may be able to get an extension to 90 days of the judge signing the final judgment if a timely motion for new trial is filed.
If you're thinking about appealing a judgment, it's important to act quickly. You'll need to file a notice of appeal with the court and pay a filing fee. You'll also need to submit a copy of the original judgment and any other relevant court documents. Once you've filed your notice of appeal, the appellate court will review your case and decide whether to hear it.
If you're considering appealing a court's judgment, it's important to seek out experienced legal help. An experienced attorney can help you navigate the appeals process and give you the best chance at success.
What is an appellate court?
An appellate court is a court that hears appeals of lower court decisions. In the United States, there is a hierarchy of courts, with the Supreme Court being at the top. Below the Supreme Court are federal appellate courts, and below those are state appellate courts. Texas has two levels of appellate courts: the Texas Court of Criminal Appeals and the Texas Court of Appeals.
What is appellate jurisdiction (can I plea)?
The appellate jurisdiction of a court is the power to hear appeals from lower courts or tribunals. In Texas, the appellate courts are the Supreme Court, the Court of Criminal Appeals, and the intermediate Courts of Appeals. Appellate jurisdiction is generally limited to reviewing questions of law, not questions of fact.
When a party appeals a lower court's decision, they are asking the appellate court to review the lower court's ruling to see if there were any legal errors made. The appellate court will not re-try the case or hear new evidence; they will only review the record from the lower court to see if there were any legal errors made.
If the appellate court finds that there were no legal errors made, then they will affirm the lower court's decision. If the appellate court does find legal errors, they may reverse the lower court's decision, remand the case back to the lower court with instructions on how to correct the errors, or render a judgment in favor of the appellant.
It is important to note that in Texas, an order from a trial court is not final and appealable until after a judgment has been entered.
How many courts of appeals are there if I want to appeal a county court decision?
There are fourteen (14) courts of appeals in Texas. The court of appeals for a particular case is usually the court that is closest to the location of the trial court. The 14 courts of appeals have intermediate appellate jurisdiction in both civil and criminal cases appealed from district or county courts.
Immediate Download
FREE Access to Our Texas Probate Guide
Don't miss out, get a copy today!