What Is a Probate Court Appointed Receiver?
A probate court receiver is an impartial third party who oversees a deceased person's estate. If you're the executor of an estate, you may have to ask the court to appoint a probate court receiver to handle the estate. But can you contest a receiver appointed by the probate court? If you think the probate court made a mistake in appointing a receiver, such as mismanaging the estate or failing to pay creditors, you can contest their appointment. If you're an executor of a deceased person's estate and you disagree with the probate court's decision when it appointed a receiver, you can ask the court to remove the receiver.
The Probate Case
In Re Estate of Vines (2022)
Facts & Procedural History
Lynne Vine and her husband, Larry, owned two companies (Dial Electrical Controls of Houston, Inc. and LV Controls, Inc). Larry passed away in 2005, and in 2020, Mrs. Vine was hit by a car while walking in a parking lot. After receiving treatment, Mrs. Vine signed documents that gave the following rights to her nephew, Kenneth McFarland: (1) a power of attorney; (2) a will that appointed him as the executor and sole beneficiary of her estate; and (3) special-meeting minutes in which Mrs. Vine appointed Kenneth as Vice President, CEO, and Director of the companies and awarded him all company shares upon her death.
Mrs. Vine passed away on July 7, 2020, and Mr. McFarland (Proponent) sought to probate her will on July 10, 2020. Decedent's grandchildren, Jason and Melissa Pacetti (Contestants) filed a motion for a temporary restraining order against Proponent and opposed the application for probate of Decedent's will. Contestants requested that a temporary administrator be appointed to the estate, and alleged that the will had several issues, including improper execution, fraud, forgery, lack of testamentary capacity, and undue influence.
Contestants also stated that Decedent's estate had been damaged by Proponent and those associated with him. The trial court appointed a temporary administrator and later appointed a receiver over the business that was owned by Decedent, but that was under the control of the Proponent. Proponent appealed the receivership order on multiple grounds.
The Court of Appeals affirmed the decision of the trial court. Contestant argued that the trial court abused its discretion by (1) appointing a receiver for companies that transferred outside of the estate; (2) ignoring the standards articulated in the Texas Estates Code and the Texas Business Organizations Code; (3) appointing appellee, temporary administrator Melbourne T. Berlinger, as receiver; and (4) appointing appellee, Jeff Compton, as receiver.
For the first issue, the Court stated that Contestant had failed to obtain a ruling on the receiver appointment, and thus had waived this argument since it was still at issue within the trial court.
For the second issue, the Court stated similarly that Contestant had waived the argument by failing to adequately challenge the grounds it had been determined under within the Texas Estates Code and the Texas Business Organizations Code. For issues three and four, Proponent waived his right to challenge the receiverships by failing to attack all independent grounds that supported the trial court's order, particularly the subsection that allows for the appointment of a receiver under the rules of equity in the Texas Civil Practice and Remedies Code.
The Takeaway
In re Estate of Vines shows that the contestants of a receiver appointment must adequately challenge all grounds under their argument, or they will likely be waived by a court.
Do you need a probate lawyer to in Dallas/Fort Worth Texas?
Hire an Experienced Probate Attorney in Dallas/Fort Worth. Do you need help with a probate matter in the DFW-metro area or the surrounding Texas communities? We are experienced probate lawyers who represent clients with sensitive probate matters. If so, please give us a call us at (469) 829-7940 or use the contact form on our homepage to see how we can help.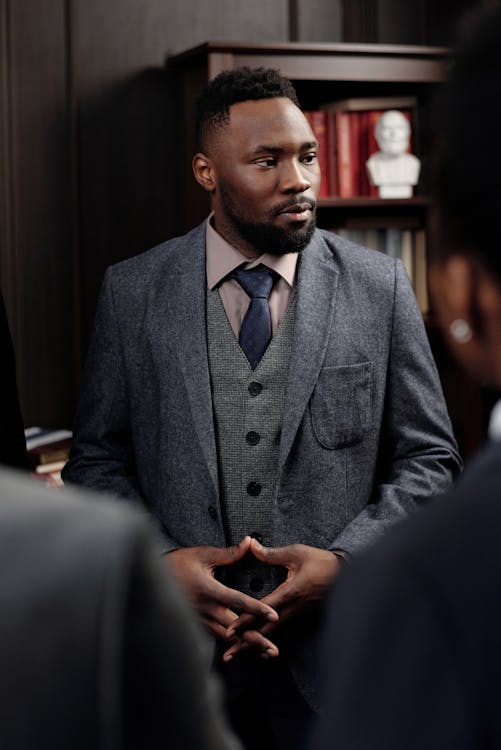 Related Questions
What is probate estate?
Probate estate is the property of a decedent that is subject to and controlled by the probate process. The probate process begins with the death of an individual, known as a decedent. A personal representative is appointed in a will or by operation of law if there is no will.
What is a court appointed receiver?
A court appointed receiver is a person that a probate court appoints to manage the property of an estate when the executor or personal representative is unable or unwilling to do so. For example, this could include a personal representative who is appointed to collect the assets of an estate after the death of someone and make sure that they are distributed properly.
What is a receiver in law?
A receiver is a person appointed by the court to protect a person's assets or property. The receiver is responsible for taking care of the assets, and can sell them to pay off any debt.
How to become a real estate receiver?
The probate court will appoint a real estate receiver to manage a real estate property in a probate proceeding if the deceased individual owned the property as a tenant in common with another person or if the property is part of the decedent's probate estate.
Immediate Download
FREE Access to Our Texas Probate Guide
Don't miss out, get a copy today!